26 MAY — 10 JUNE 2023 Ramin Parvin Undercurrent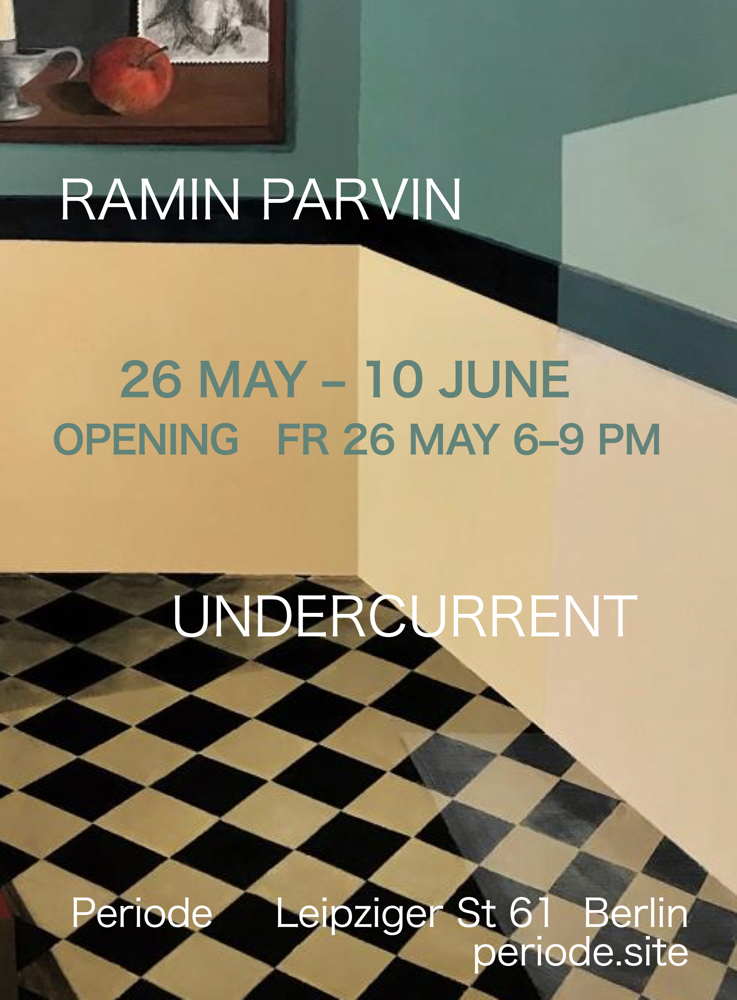 Periode is happy to present a solo show by Ramin Parvin.
Introducing a captivating collection of paintings, unveils a world where the untold emotions of empty rooms come to life.
With a keen focus on the indoor realm, the artist masterfully captures the enigmatic allure of these spaces, delving into the depths of the human psyche.
Through the delicate strokes and intricate details, each canvas becomes a gateway to introspection, inviting viewers to explore the vastness within themselves.
Vanishing bodies and ephemeral objects gracefully intertwine, revealing a profound sense of transience and evoking a sense of mystery.
This body of work beautifully encapsulates the artist's belief that everything we seek can be found within, within the realm of our own inner sanctuaries.
Prepare to be transported to a realm where unspoken emotions find their voice, and the profound beauty of solitude unfolds before your eyes.
(Firouzeh Haghighi)
26 MAY 6—9 PM Opening
26 MAY—10 JUNE
Saturdays 12—4 PM and by appointment