11 — 26 August 2023 Fragments & Matters Deconstructed Territories within Bodies, Water and Soil through Collages
Brenda Allamilla & FUTURO3000 project by Virginia De Diaz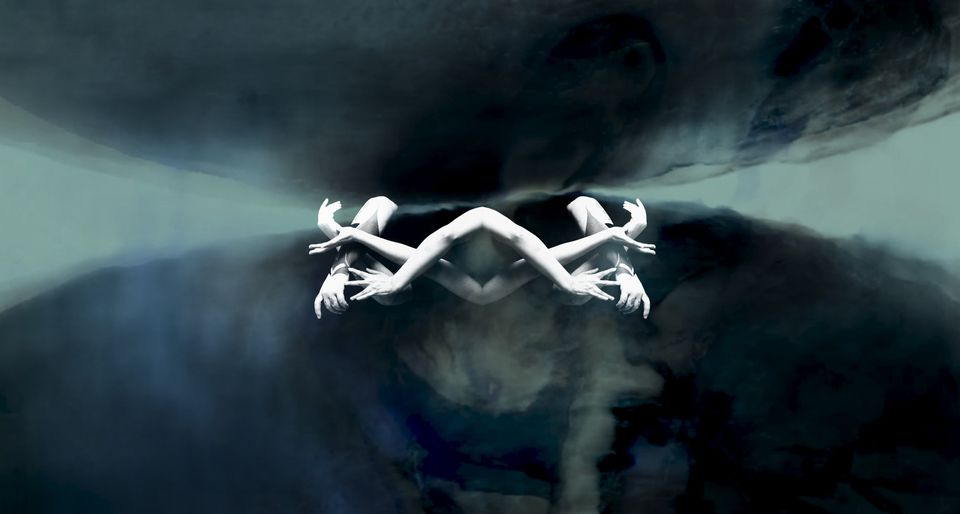 This exhibition invites us to dive into the depth of our own essences, providing a space for collective exchange and reflection, to question the human bond with nature. An introspection from reality through water and soil.
Fragments & Matters is an encounter through collages, photography and sound, a dialogue between the liquid realities of Virginia De Diaz and the sedimented memories of Brenda Alamilla. In this corner of the world where reality and imagination get merged, these two artists find shelter on time to reflect on their own perspectives and collaborate intertwining fantasies, experiences and feelings. What they discover is a fragmented materiality that converges in a common theme: nature and their relations with human and non-human subjects.
After a series of encounters, these two artistic souls connect and exchange thoughts and concerns, guided by their experiences in the world.
Virginia De Diaz delves into the study of "Hydrosexuality", exploring the various forms of liquid love, as well as the relationship with the concern for the sustainability of water and ecosystems.
Brenda Alamilla focuses her work on the effects on the materiality and immateriality of bodies and memory in relation to the transgenerational violence exercised by hegemonic structures cemented by coloniality and the extractivist practices it entails.
FUTURO3000 is a Project by Virginia De Diaz / futuro3000.com Brenda Alamilla / brendaalamilla.com
Fr 11 Aug 6—9 PM Opening - Performative Readings Brenda Alamilla Virginia De Diaz | Live Music Andi Teichmann FUTURO3000
Sa 12 Aug 12—4 PM | Sa 19 Aug 12—4 PM
Th 24 Aug 6—9 PM Secret Actions
Sa 26 Aug 6—9 PM Finissage - EARTH MACHINE: Installation with ice & natural pigments by Natalia Blanco. Jean Park ambient sounds. HYDROSENSATION: Performance by Nicola Mascia & Virginia De Diaz
and by appointment