3 — 5 November 2023 MIXSCAPE XII: AN AUDITORY MOSAIC
curated by Billy Davis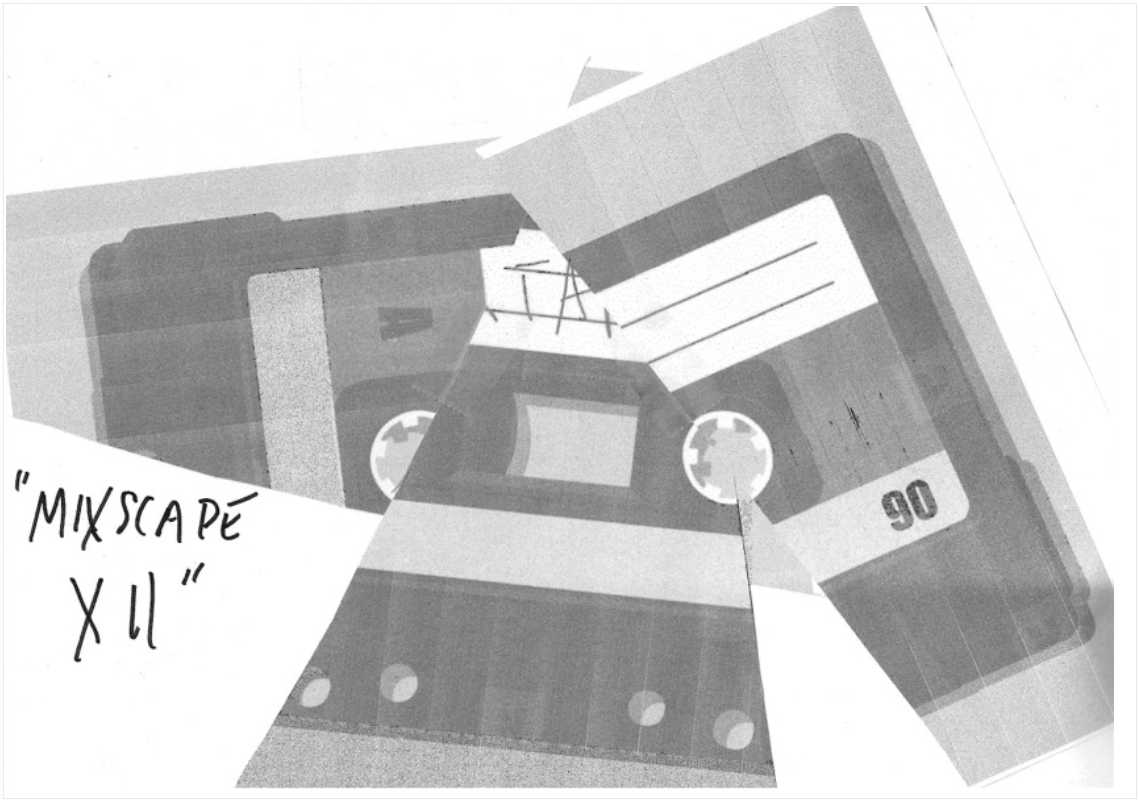 Fr 3 November 6—9 PM Opening
Sa 4 November 12—4 PM
Su 5 November 2—6 PM and by appointment
Mixscape XII: An Auditory Mosaic
Curated by Billy Davis
Mixscape XII is an auditory exhibition that showcases the diverse and innovative sound art created by 12 students from the Zurich University of the Arts (ZHdK).
The event will take place at Periode Space in Berlin, from November 3rd to November 5th, 2023. Over three days, the exhibition will feature 12 individual audio works,
with each piece presenting its own auditory narrative, mixed down onto a single cassette tape for a truly analog experience.
Mixscape XII is not just a showcase but a collective statement on the power of sound as a medium for storytelling and expression. It invites visitors to explore
aural dimensions as diverse as the artists themselves. As the tape plays, the event weaves a narrative that travels through time, space, and psyche, offering a unique auditory experience.